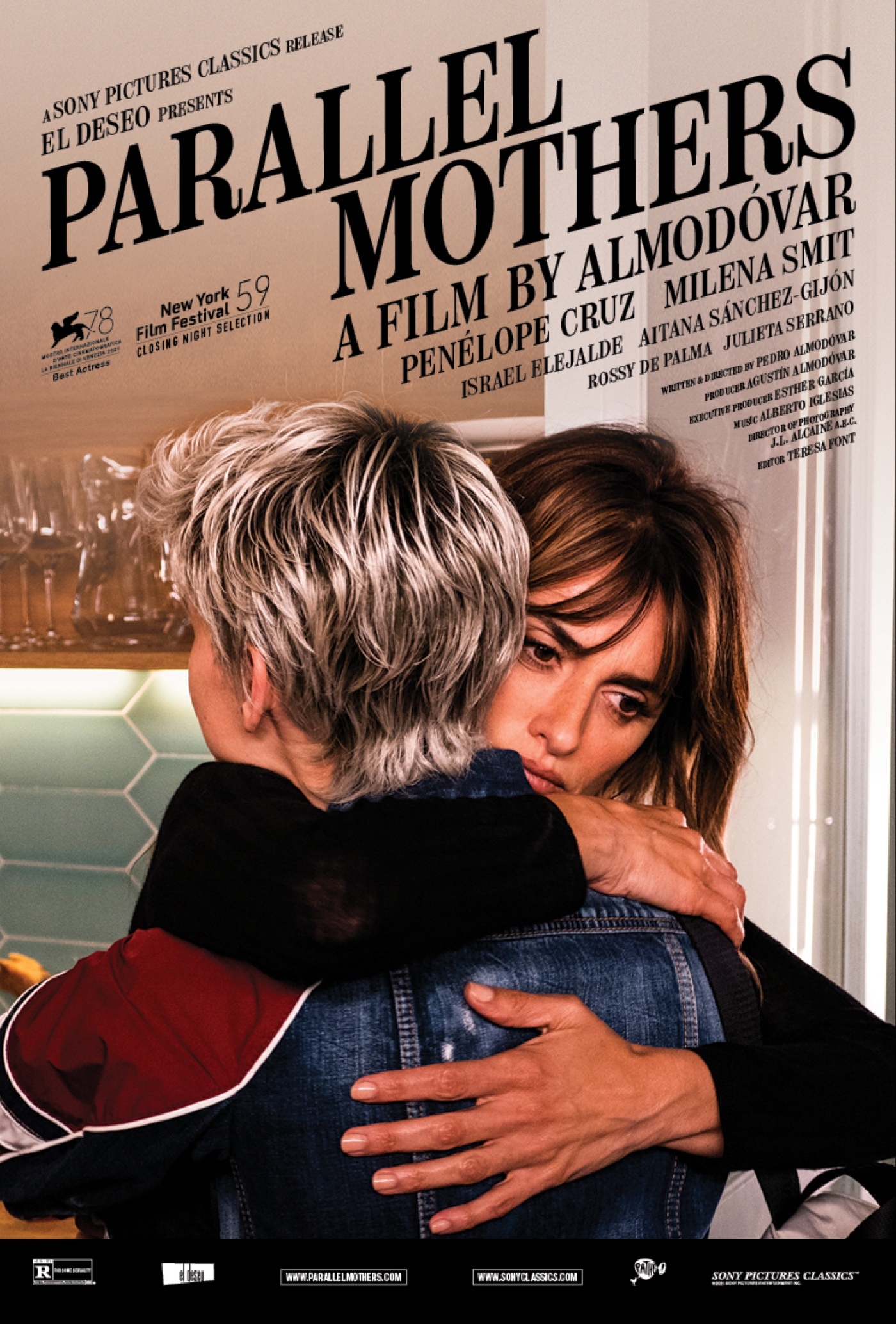 (Penelope Cruz and Milena Smit in "Madres Paralelas". Courtesy of IMDB)
"MADRES PARALELAS" / "PARALLEL MOTHERS"
Spain, 2021
Written & Directed by: Pedro Almodóvar
Starring: Penelope Cruz and Milena Smit
Synopsis: Two single women meet in a hospital room where they are both going to give birth. One is middle aged and doesn't regret it, while the other is adolescent and scared. The two women form a strong bond with one another as they both confront motherhood.
Rent "Madres Paralelas" on YouTube, Amazon Prime Video, Vudu, and Google Play.
Sources:
Music: 
Jose Gomez & Raymond Velez
Listen to Movies à La Queer Podcast on Spotify!